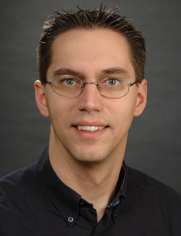 I'm a passionate Web developer working on Digital Asset Management software. I'm coming from an information management background so I have a deep understanding of the DAM user perspective as well. I am located in Hamburg, Germany.
Blog: Tim's Weblog is my (link) blog.
Twitter: I'm @tistre on Twitter.
Digital Collections is the company I work for as "Lead Software Architect": We're building enterprise-grade Digital Asset Management (DAM) software using Web technology, mainly PHP and JavaScript. I'm contributing to the company blog.
You can also find me on XING.
You're currently on my homepage, www.strehle.de/tim/.
Other stuff:
My open source PHP scripts:
digicol_xml_explorer.php is a command line PHP script for analyzing large numbers of XML files.
"Sign in with Facebook / Twitter" PHP OAuth demo and source code
OracleEditor.php is a standalone PHP script which allows you to browse your Oracle database tables and insert, update and delete rows in any table. It requires no installation and no configuration. It's quite old now, but may still be useful for you.